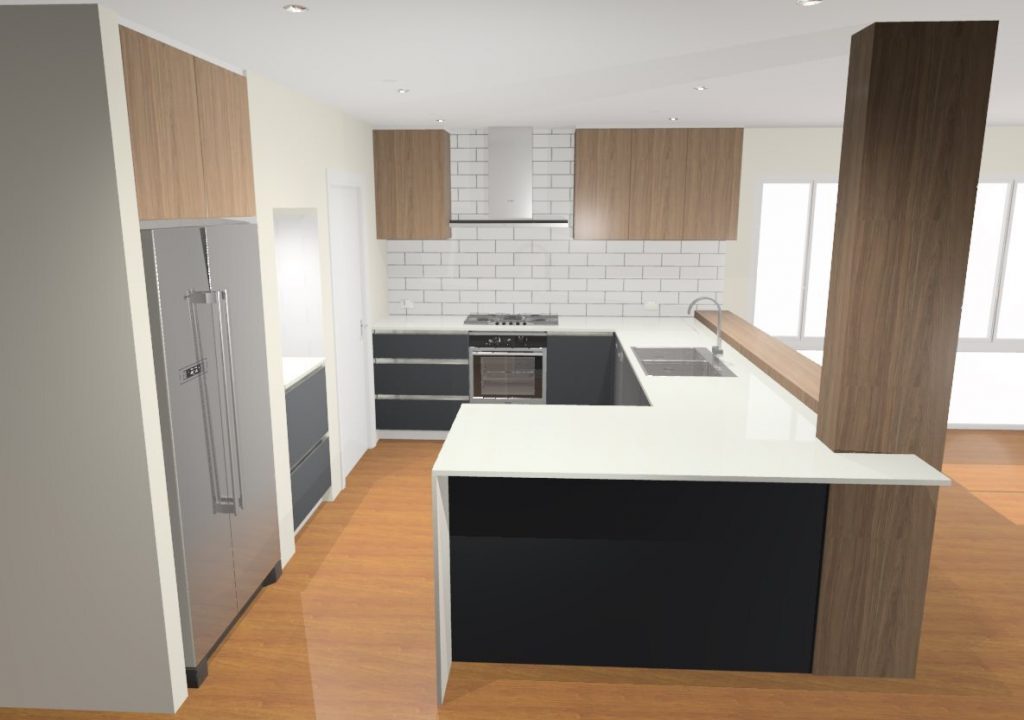 CREATING A BEAUTIFUL KITCHEN SPACE
Replacing your outdated kitchen is what excites the designers here at Kitchens
Perth. From the initial onsite design appointment to the office appointment where
your kitchen is rendered in a 3D perspective Kitchens Perth will guide you through
the selection process and coordinate seamlessly your kitchen renovation in Perth,
WA. By visiting your property initially and discussing and pre drawing how to
improve your kitchen space our team can then draw up your new kitchen in a colour
3D perspective which reflects the exact finishes which will be used to create your
new kitchen.
The kitchen shape is very important and needs to be carefully considered when
designing a new kitchen space. It really depends on the individual and how they like
to cook and how many people use the kitchen space as well as the pre-existing
shape of the kitchen. Working seamlessly together to create delicious food is one of
the key factors of consideration when Kitchens Perth design your kitchen
renovation.
A number of questions our designers could ask you are;
How many people live in your home?
What don't you like about your existing kitchen?
What is the most important change for you in relation to your new kitchen?
Do you like to eat at a dining table, or do you prefer to eat at the breakfast bar?
Are you considering upgrading your flooring?
It is really important to consider what it is that you really want to change when
designing your new kitchen. It is important to look around you and look at what
rooms lead off from the kitchen as that helps to look at the positioning of the
appliances and importantly the kitchen.
BACK IN BLACK
Black is making a huge comeback. Black cabinetry, black benchtops and black
hardware creates the epic black on black sophisticated kitchen. Black allows this
sophisticated look to work when it is paired where there is plenty of natural bright
light and open space. A black kitchen can also be complimented with black
accessories such as a sink, cooktop, oven and tap wear.
Mirrored kickboards create a modern feeling allowing the base of the kitchen to
appear as if it is endless due to the illusion of the floor and mirror melting into each
other. A grey mirror splashback can also create an amazing glamorous and